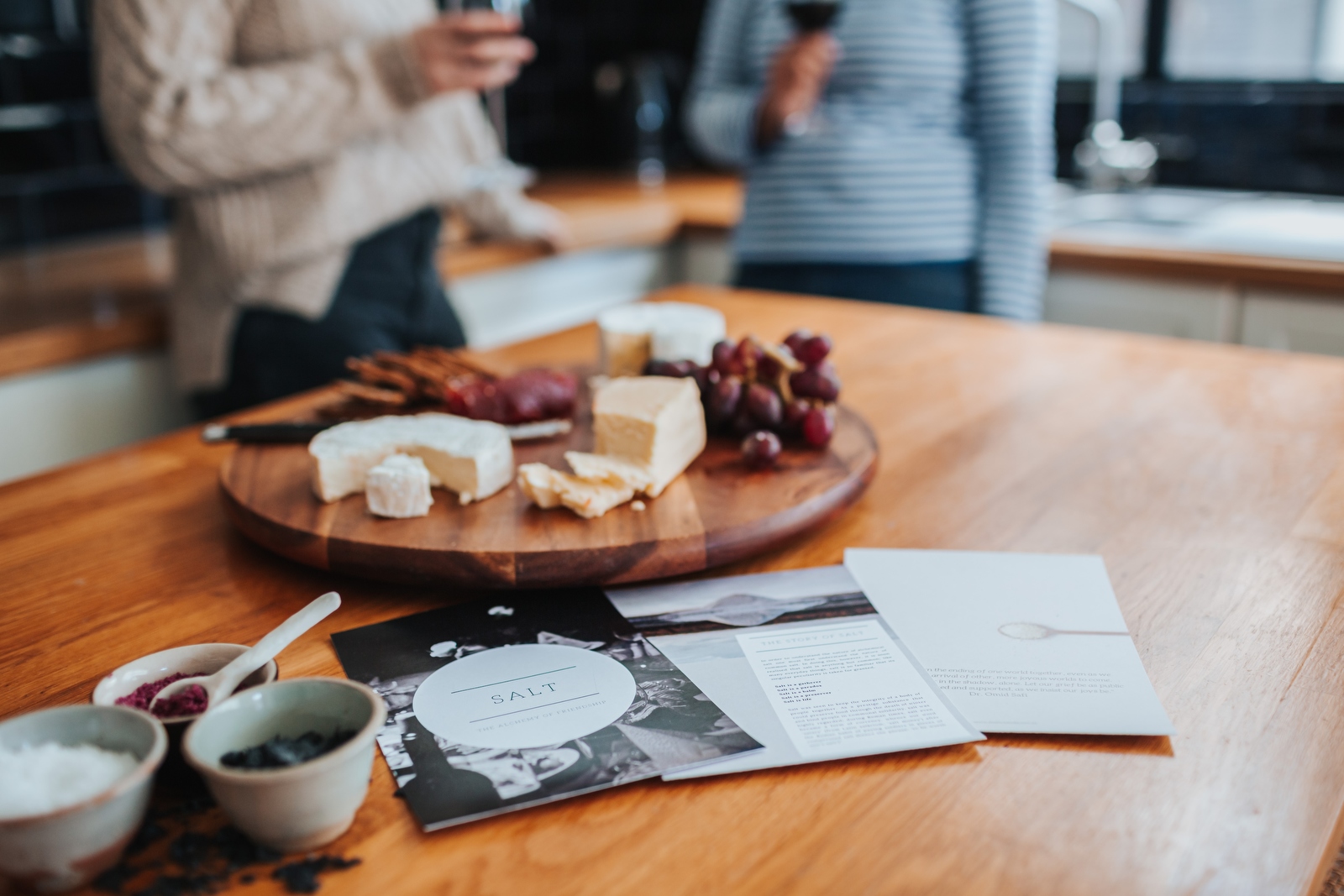 Salt: dinner experience
A dinner party experience that holds friends together as a relationship falls apart.
Divorce or separation isn't over in a day, that's why we're creating an experience that looks to strengthen the bonds of friendship over a notoriously trying time.
This product is still in development, but if you're interested in being one of the first people to try it out, please register your interest at info@thethreshold.com.au, and we'll be in touch once we have something to share.
In the meantime, you can read more about some of the beautiful words we have been inspired by as we've been contemplating this Threshold here.
We know that supporting someone as they go through a divorce or separation is difficult because people have told us.
From those who are going through a divorce or separation, we've heard things like:
"Where was my bloody casserole?" and "I needed my friends to keep up with me"
We're working hard to develop a product that provides opportunities for friendships to deepen through this time, because we don't think you should have to say goodbye to your friends when you say goodbye to your partner.
If you would like to be involved in the development of this product, please get in touch via email at info@thethreshold.com